Carrot Red Pepper Dressing
Serves
1-2 Star People
Equipment
Blender or Food processor, knife
---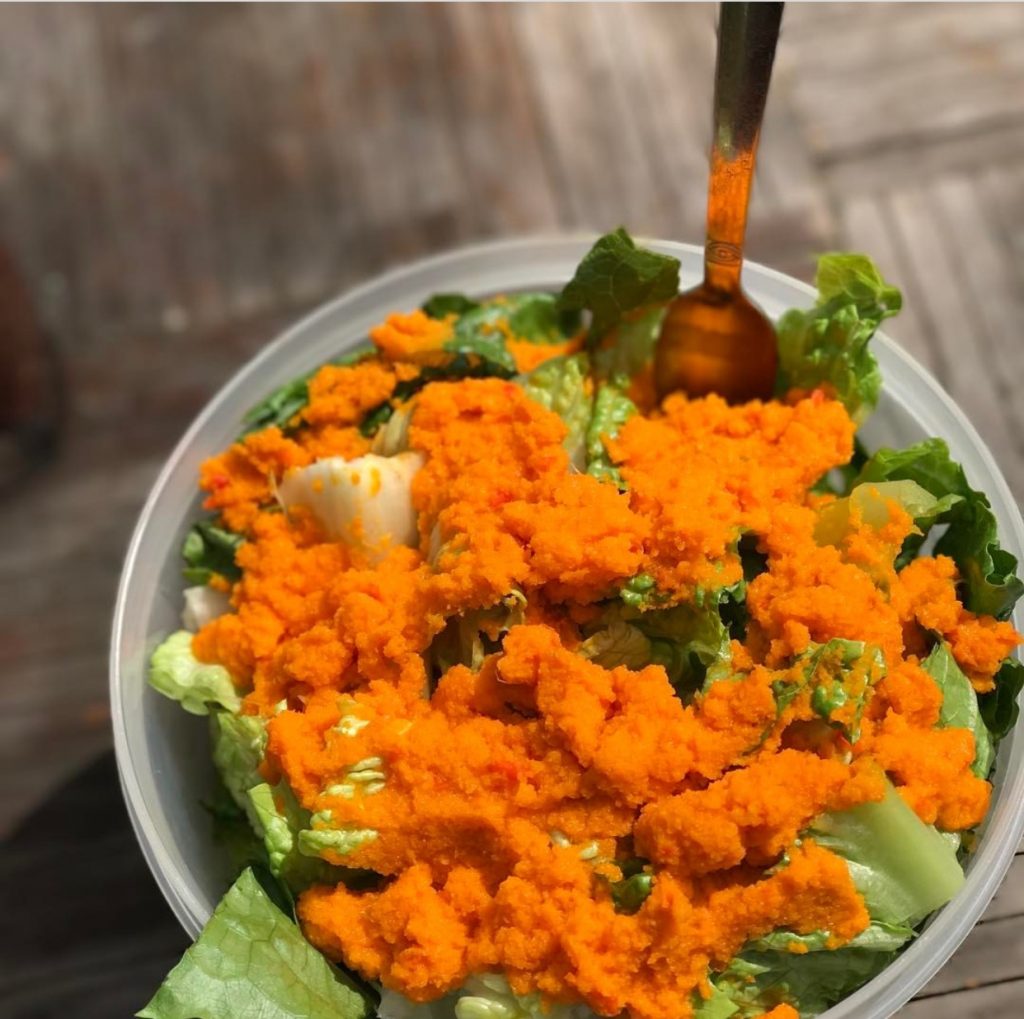 This bright, nutritiously dense and utterly gorgeous dressing is inspired by one I saw in one of Kimberly Snyder's books. It's perfect over top a big pile of romaine, particularly if you plan on making a quick (and filling) meal of it.
---
Ingredients
---
Instructions
Combine all ingredients into high speed blender or food processor. Blend/Whirl until smooth. Dressing will remain thick and chunky.

Note: I tend to eyeball my ingredients, so the amounts above are a guestimate. Taste throughout the process to get the flavor right for your taste. I like to start with a little and build.