Serves
8-10 Star People
Equipment
8" or 10" sheet cake pan, hand mixer
---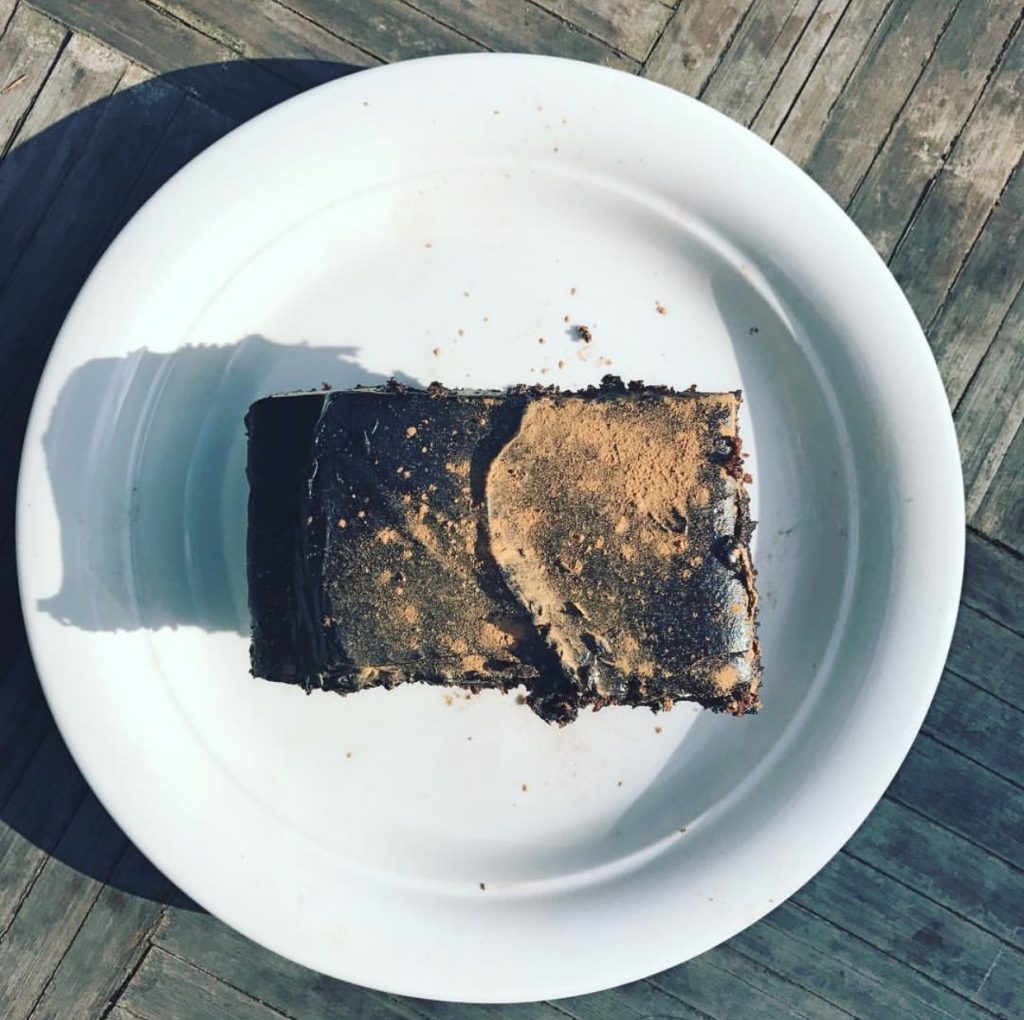 Maybe it's me…but chocolate cake doesn't oft photograph well…unless it's fancy and layered and somebody spent hours of their lives doing pretty ish with their ingredients. This isn't that cake. I whipped this hot tail together in mins, threw her in a $ store sheet cake pan and caught up with "This Is Us" whilst she became as she was designed. Needless to say, this is a zero fuss kind of cake. It's also not made with any dairy, eggs, or white sugar (the frosting has some powdered sugar but oh, well). Everything you see here: deep, dark, extra blackety black ultra moist dark chocolate cake and extra dark, blackety black better than buttercream frosting–is made with avocados. And it's everything a chocolate cake is supposed to be and then some–with pure, organic mineral rich cacao sprinkled on top. Also, once it's frosted, it's decadent like a dark chocolate truffle. I wouldn't exactly call this cake healthy, per say. But it shawl is plant-based and nutrient dense. Which is much better. You're welcome. Also, with the holiday party, pot luck, Kwanzaa and Sagitarrius seasons briskly approaching–this Blackety Black cake is a great go-to when you feel like showing out cause you showed up. Huey would be proud.
This is the cake recipe I use when I make my red velvet cupcakes. I add some red color paste to the batter, switch out the blackety black frosting with a vegan cream cheese jawn, sprinkle with cocao nibs and *fists up*.
Inspired by Crafting Cooking Mama's recipe…  Thanks Mama!